Cross Country News
East Leinster Championship Results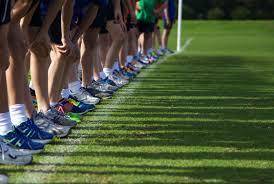 Congratulations and well done to all those who competed in the East Leinster Cross Country Championships in Avondale House on Tuesday 22 January.
The Minor B Girls' team made up of Jemima Killane, Libby O'Gorman, Isabel Light, Leah Garvey-Drazin, Emily Henderson and Sofia Verwijs secured first, second, fifth and tenth place finishes in their race.
Gracie McSharry finished fourteenth in the Junior Girls' race to qualify for the Leinsters and the Intermediate Girls' Team of Anna Smyth, Ellen Keaney, Katie Kohler and Charlotte McSharry all secured high finishes to qualify as the second placed team overall and go forward to the Leinsters.
On the boys' side Luke McCarroll finished eleventh in the Intermediate boys' race to qualify for the Leinsters. Hugh Plunkett, at senior level, finished fifteenth to join Luke as an individual qualifier. The Junior A Boys' Team finished third overall and qualify for the team event at the Leinsters. They were led home by Jude Ray who finished eighth. Daniel Russell, Kiran Byrne, Marcus Viio, Jack Flanagan and Christian O'Toole will compete with Jude at the Leinsters on Weds 13 February in Santry.
We wish all our athletes well going forward.