Green Team
Report from Anna Zakrzewska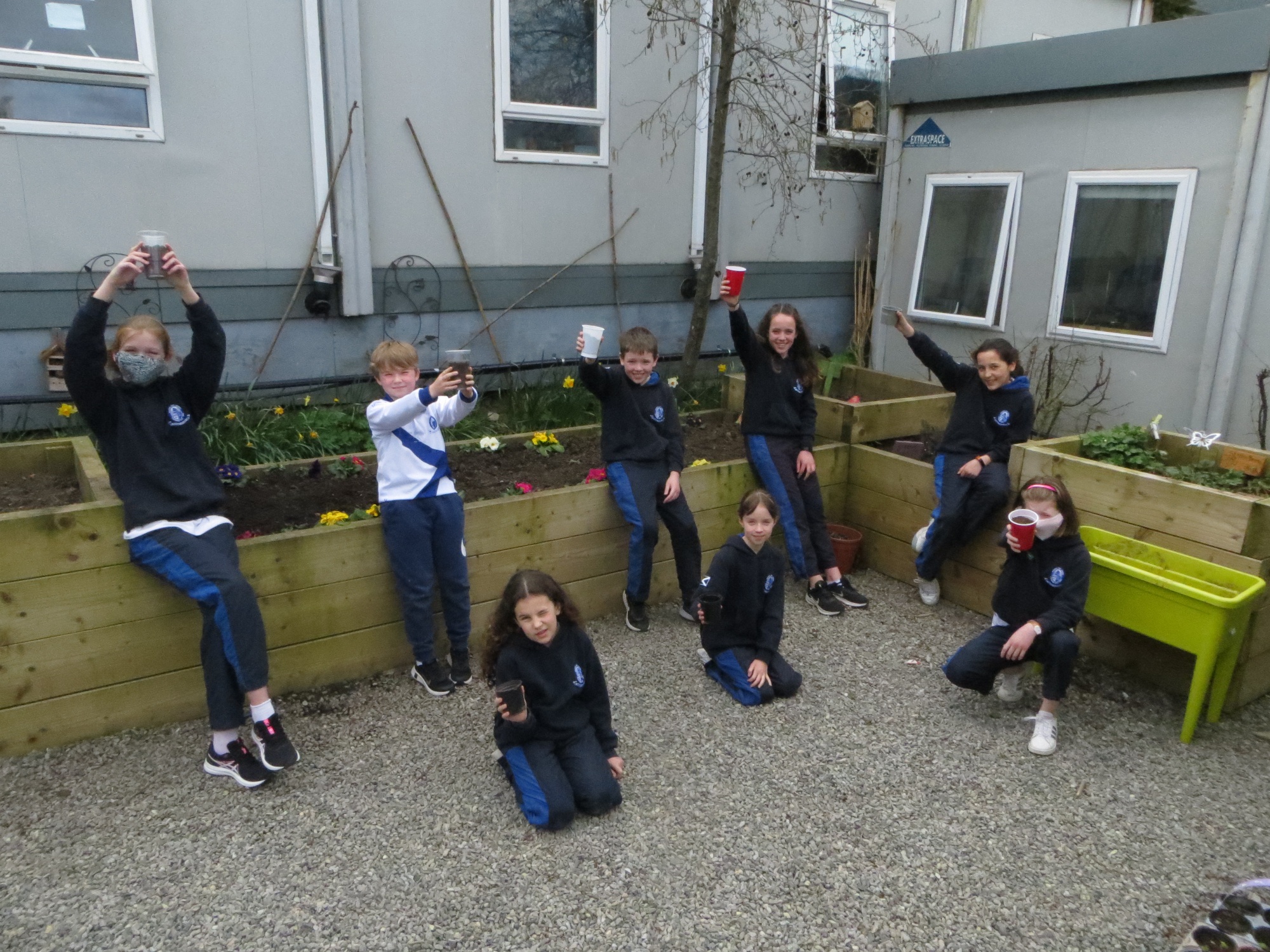 This year, the Green Team have had a great time and have been very productive in all areas including, reducing litter and waste, recycling, learning about biodiversity, buying local and reducing food miles.
We have also had lots of competitions like, Walk to School Week, designing superheroes, planting fruit and vegetables and much more.
All the Green Team had an amazing time and we need to thank Mr Adair for helping and supporting the Green Team.
I hope next year's team will have as much fun as we did!
"Pick it, bin it, win it!"
Anna Zakrzewska P6S