SAC Junior School
P2 are writing stories with a moral this week. Freya's is below with a very clever video to illustrate her story.
Charlie Squirrel is Unkind
Annabelle Cat asks "can I sit with you Charlie?"
Charlie Squirrel says "No".
So she sits at the back of the bus feeling sad.
Charlie squirrel then let's his friend Millie mouse sit beside him, because he thinks she is cool.
When they reached the Nursery School, Annabelle Cat gets off the bus to go and play with her favourite Bunny.
"Oh what a lovely bunny this is "she says.
Charlie squirrel comes over and takes the bunny from her.
This makes her cry.
His sister Susie squirrel says "Hey brother you can't just take toys from other people".
He replies " Why not? It's fun.
Mary Bear says " You know what I am going to tell on you ".
Charlie squirrel appeals to her saying "No" .
The teacher Mrs Otter tells him to go and sit in the baby corner.
The moral of the story is -
Stand up to bullies and they will get consequences for being unkind.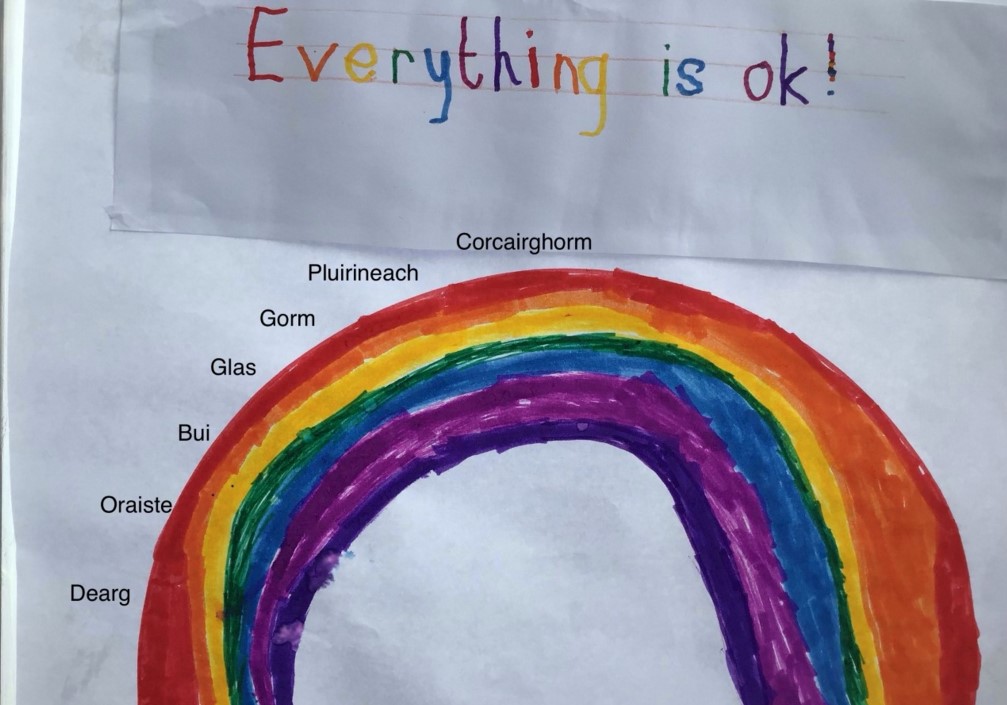 This was an Irish lesson about learning the colours of the rainbow and James painted the rainbow and incorporated a positive message from one of our assemblies. It's great to see the children making connections with all their learning and carrying forth acts of kindness.
Finally, click on the document below for P2 student Eleni's wonderful story called The Princess who wanted to be a Shepherdess.